Fraport south extension - Frankfurt airport, Terminal 3
Installation of HSI150 K2 cable entries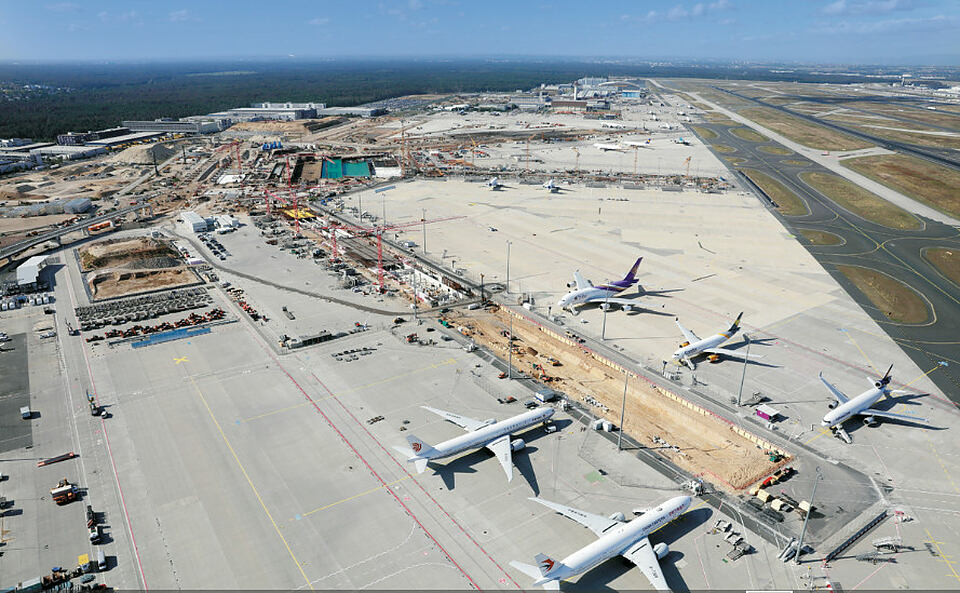 Frankfurt am Main
During the new construction of Terminal 3, Hauff-Technik was responsible for providing the HSI150 cable entries in the individual building sections. The cable entry systems play a significant role in implementing the power supply for the moving walkways in the terminals and the baggage carousels. The company Schick GmbH + Co. KG was commissioned with significant tasks in this context. The underground construction preceded all other work. Here, excavation and earthmoving activities slightly exceeding 600.000 m³ were carried out. Next, concreting work involving 4,500 tonnes of steel took place. The project is scheduled to be completed in 2023.
The HSI150 K2 cable entries from Hauff-Technik were used for connecting cable ducts and for subsequent sealing of the cables.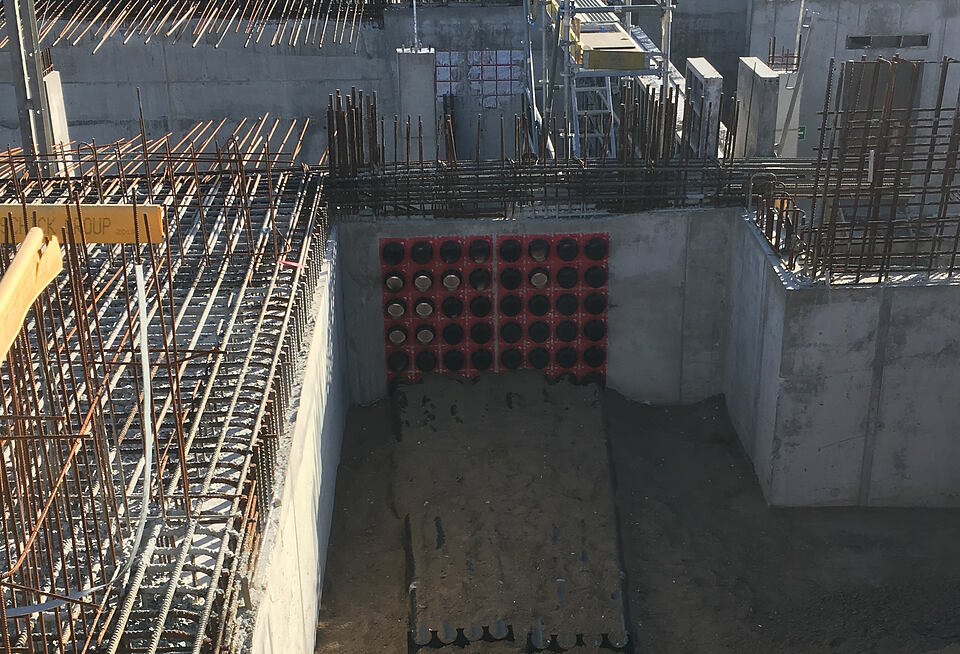 Smooth cable ducts with a diameter of 160 mm were attached to the cable entries in layers with HSI150 M168 system covers. The snapshot shows the first layer of cable ducts.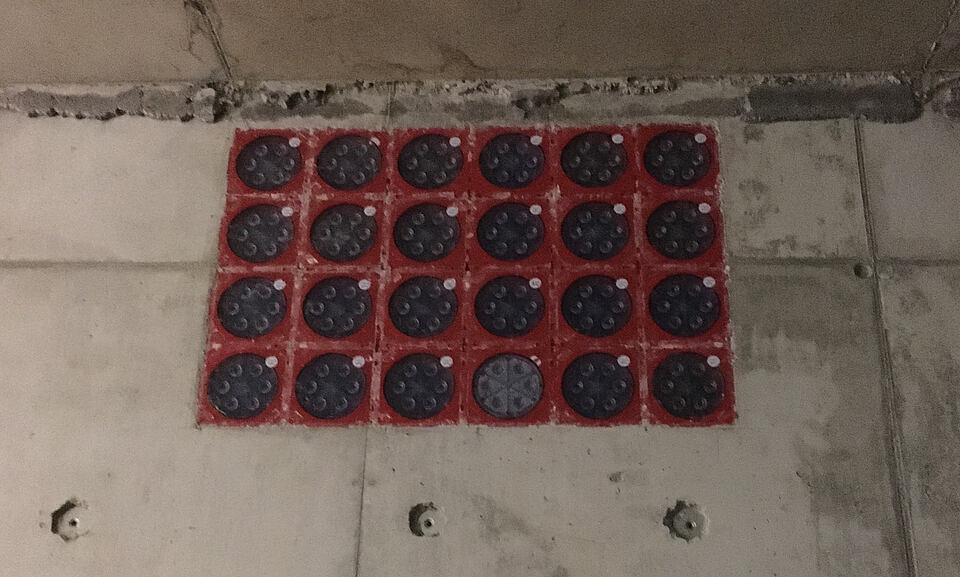 Vacant cable entries are already permanently blind sealed to a pressure of up to 2 bar. Thanks to the transparent HSI150 DT closing cover, any water ingress in the cable entry or cable duct can be seen at all times.
Hauff-Technik solutions

Specifications

Connection of empty conduit lines to concreted cable entries for the new construction of the terminal 

Requirements 

Gas and watertight connection of empty conduit lines as a basis for the subsequent introduction of cables.  

Products used

HSI150 K2 
HSI150 M 168 (for smooth cable duct) 
HSI150 M 110 (for smooth cable duct) 
Verwendete Produkte